Result: Tennessee Open Shooting Dog Championship
Location: Dancyville, Tennessee
Post Date: Feb 12, 2021
Submitted By: Marty Todd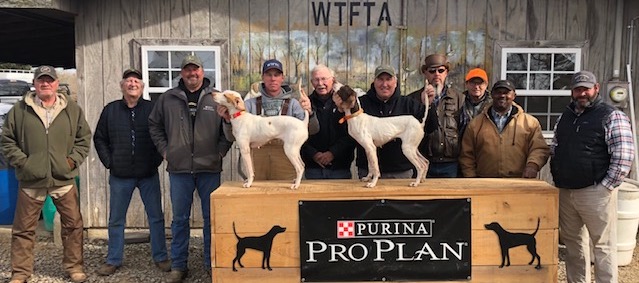 DANCYVILLE, TENN. -- From January 18 to January 20, the Tennessee Open Shooting Dog Championship was held at the West Tennessee Field Trial Club grounds in Dancyville, Tenn. This competition had 28 entries; 23 pointers and 5 setters
Chris Sellers from Selmer, Tenn., and C. W. "Bud" Moore from Toronto, Kan., judged all three days.
Weather was on everyone's side by staying in the 50s. Usually this time of year, thick mud is always present, but this year, the dry grounds allowed everyone to enjoy riding and competing.
Thank you to the landowners that helped the trial to continue; Bill and Allen Currie, Blake Kukar, Dr. Gene Spiotta, Skip Taylor, Larry Humber, and Rich Boumeester. Thank you to John Butler for supplying the birds. Thank you to Purina for sponsoring this trial. Thank you to Bill Currie and Chris Mullins for driving the dog wagon and the horse trailer.
Thank you to Gene Spiotta for preparing delicious fajitas for dinner. Thank you judges, Chris Sellers and Bud Moore, for judging this trial.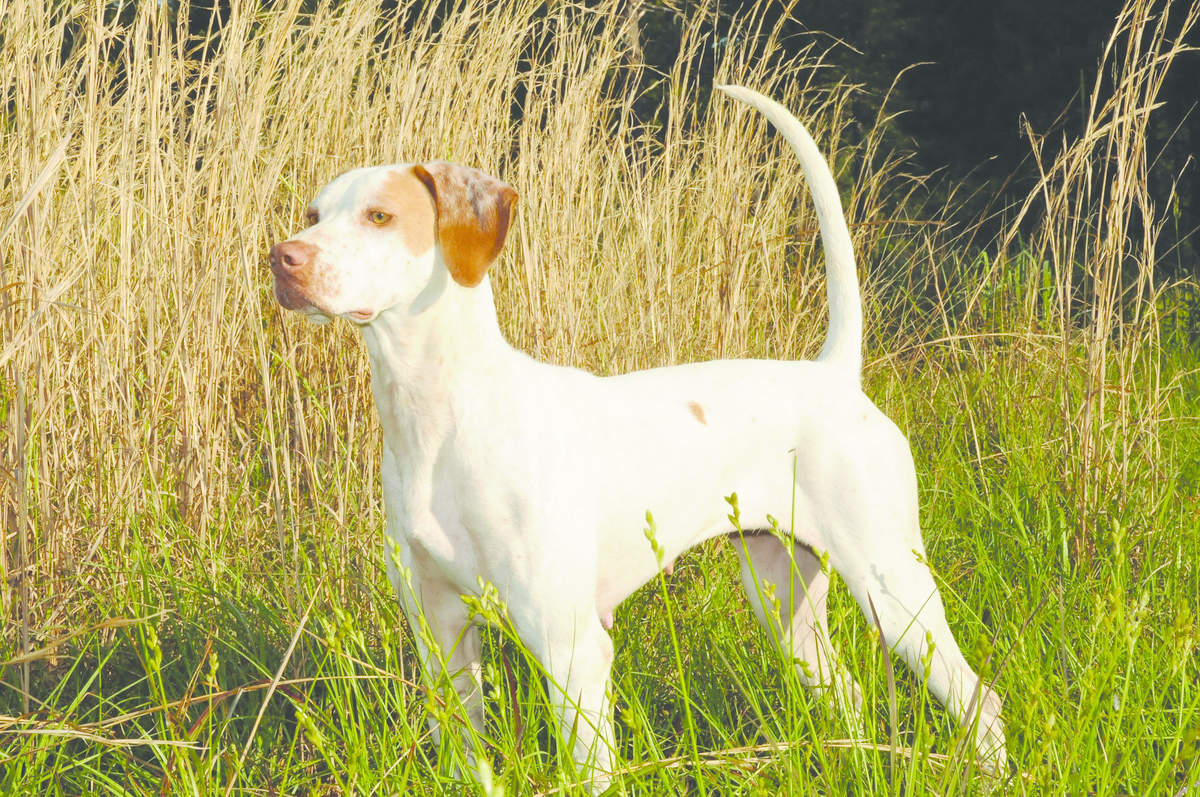 Silver W Jill Z, white and orange almost four-year-old pointer female, was named the as the winner. Jill Z is owned by Dr. Debie Ozner of Ochlocknee, Ga., and was handled by Shawn Kinkelaar. Her success on the major open shooting dog circuit was presaged following her Derby season in 2018-2019 when she won the Purina Top Shooting Dog Derby Award.
Runner-up was Miller's Miss Kittie, white and liver pointer female, owned by Ronnie Miller of Van Buren, Ark., and handled by Eddy Taylor.
Congratulations to the winners of the Tennessee Shooting Dog Championship!
Dancyville, Tenn., January 18
Judges: Bud Moore and Chris Sellers
TENNESSEE OPEN SHOOTING DOG CHAMPIONSHIP
[One-Hour Heats] -- 23 Pointers and 5 Setters
Winner--SILVER W JILL Z, 1682062, pointer female, by Ransom--Double Wild. Debbie Ozner, owner; Shawn Kinkelaar, handler.
Runner-Up--MILLER'S MISS KITTIE, 1665132, pointer female, by In The Shadow--Miller's Shoot'em Liz. Ronnie Miller, owner; Eddy Taylor, handler.