Result: Flashback . . .
Post Date: Feb 11, 2021
Submitted By: Jim Cipponeri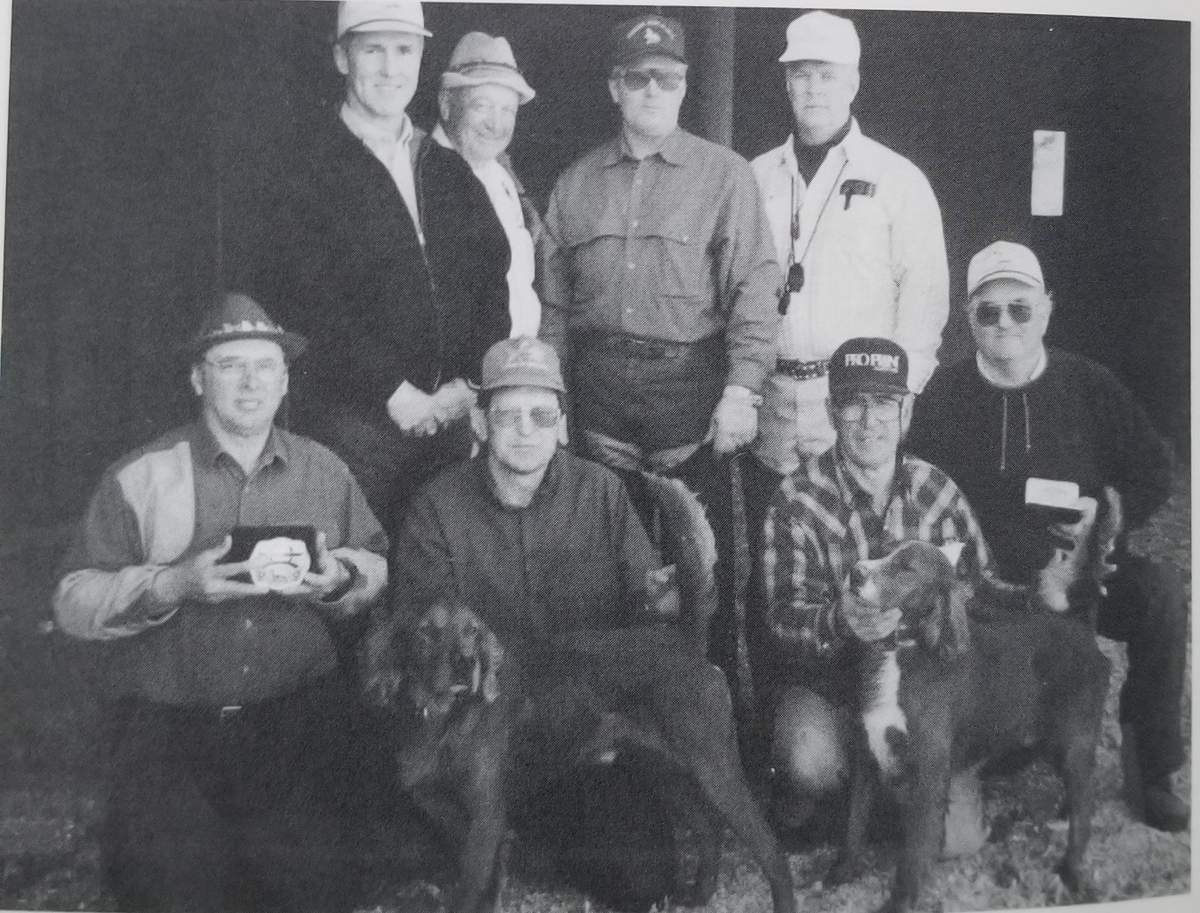 1996 Region 16 Amateur Shooting Dog Championship Winners. From left: Lamar Mobley Ch. Desperado wtih Roger Boser, Runner-Up Bearcat with Dominic DiMarcantonio, and reporter Don Gustafson. Standing: Dr. David Dickey, Obed Pittman, Judges John Ivester and Bob Lee.
I thought readers might enjoy seeing this old photo from 1996, 25 years ago, of the Region 16 Amateur Shooting Dog Championship winners. The stake was held at Di-Lane Plantation, Waynesboro, Ga.
The large entry of 82 dogs is a testament to the high caliber of dogs that have competed on these prestigious grounds. Those contending that year included Gene Casale's string of champions and the current National Amateur Champion Rail Dancer's Ballerina; Pat O'Neall and Jack Arlington from Alabama, Canadian stalwarts Roger W. Martens and Dominic DiMarcantonio, and a host of other distinguished entries from Michigan to Florida were all there.
What truly stands out as a most remarkable feat is the fact that the winner and runner-up were owned and handled by the same owner, Dr. Roger W. Boser of Seven Valleys, Pa.
The Region 16 Champion Desperado is the son of Region 16 runner-up Bearcat. Bearcat accumulated 158 total placements and Desperado, 114.
Oh, I forgot to mention both dogs were Red Setters!