Result: NBHA Central Regional Championship
Location: Booneville, Arkansas
Post Date: Mar 24, 2021
Submitted By: Glenn Cumbie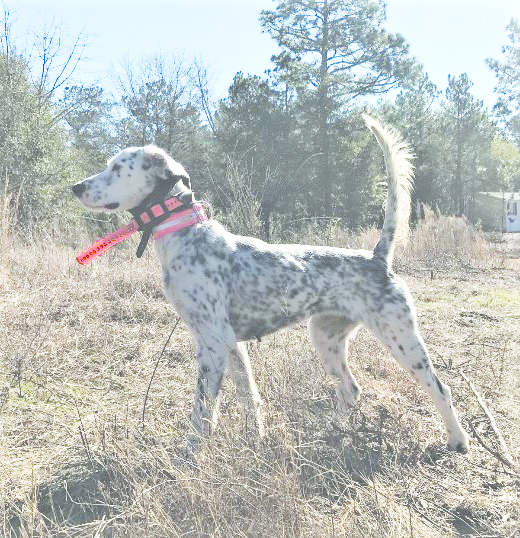 Erin's Deja Vu Winner of the NBHA Central Regional Championship
BOONVILLE, ARK. -- As always thanks to the Arkansas Game and Fish for the beautiful grounds at Booneville, Ark. A very big thanks to our sponsors Purina Garmin, Gundog Supply, Mule Hunting Clothing and Gun Dog Central.
A special treat for me was having two old friends and competent judges Harold Woodward and Stan Wint, although they did not see things my way their decisions were well received.
We had a smaller entry this year but a very enjoyable trial.
Booneville, Ark., March 12 -- One Course
Judges: Dr. Stan Wint and Harold Woodward
NBHA CENTRAL REGIONAL CHAMPIONSHIP
[One-Hour Heats] -- 10 Pointers and 1 Setter
Winner--ERIN'S DEJA VU,1679292, setter female, by Erin's Hidden Shamrock--T T's Sousthern Miss. Joseph Link, owner; Garry Malzone, handler.
NBHA OPEN DERBY -- 6 Pointers
1st--OUTLAW RUM TWIST, 1688808, male, by Erin's Redrum--Peach Twist. Jim Crook, owner and handler.
2d--STYX, 1686505, male, by Snow's Blackjack Mike--My Lil Whiskey Girl. Kenny Snow, owner and handler.
3d--SNOW'S RHIANNON, 1690447 female, by Jimfork's Sunnyhill Jack--Jimfork's Katie Hawk. Kenny Snow, owner and handler.