Result: Flashback . . .
Post Date: May 30, 2019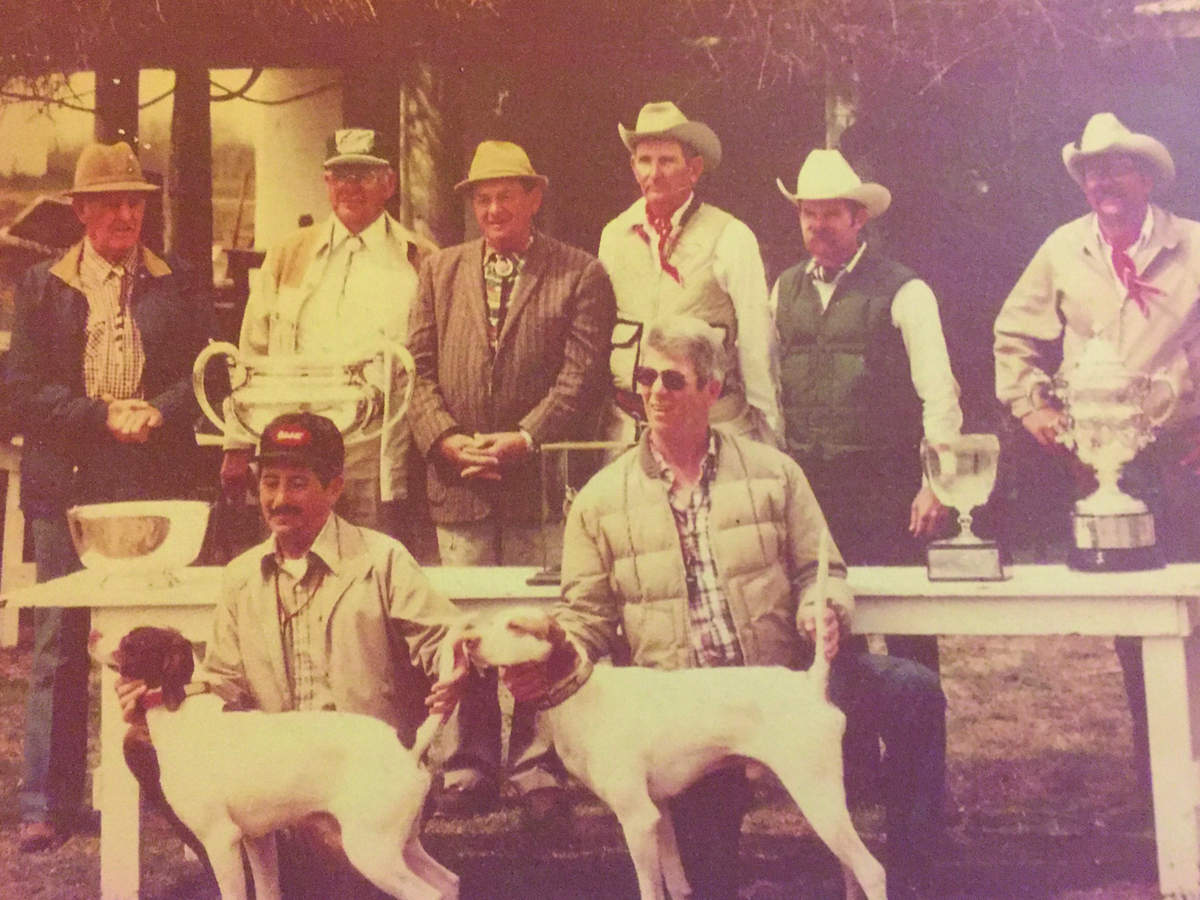 Turning back the clock 37 years to the spring of 1982 and the National Amateur Quail Championship at the King Ranch in South Texas. Richard (Tom) Reid, whose father was instrumental in the establishment of the Sunflower Open All-Age Championship in Kansas, sent some photos, the one shown here of the winners' circle from that renewal.
In foreground, from left, is Dr. George Olive with Music City Rex, the winner, and Dr. Jack D. Huffman with High Fidelity, the runner-up. Behind: S. R. "Tate" Cline, Judges Dr. Holly Gray and H. O. Price; Walter Sandifer, Stephen J. (Tio) Kleberg, and Marshal Richard T. (Tom) Reid.