Result: American Derby Invitational Championship
Location: Grovespring, Missouri
Post Date: Mar 29, 2022
Submitted By: Bonnie Hidalgo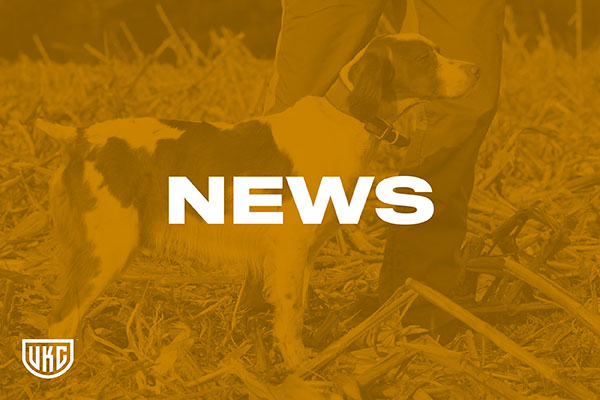 The American Derby Invitational concluded Tuesday March 22 with the naming of Haney's Storm Warning as Champion. The two-year-old pointer male belongs to Chris Cagle of Woodlawn, Tenn., and was expertly handled through both series by Ike Todd. Haney's Storm Warning scored six finds in the hour series and five in the ninety-minute second series. His ground races in both series were phenomenal.
Westfall's Power Trip took the runner-up position with two powerful races. He had two nice finds in the first series and one in the finals. Westfall's Power Trip, pointer male, is owned by Ryan Westfall, Kearney, Mo., and was handled by Andy Daugherty.
Also brought back for the final series were Wynona's Nickelback Sugar and Phillips Linebacker. Sugar is an setter female that is owned by Bruce Sooter and Brad Tolson. She was handled by Allen Vincent. Phillips Linebacker, a pointer male, is owned by Nathan Phillips and was handled by Mike Small.
The judges were Bill Mason, Moundville, Ala., and Dennis Auping, New Melle, Mo.
A full report will be forthcoming.