Event: English Setter Club of America
Result: Garden State Shooting Dog Classics
Location: Lacey Township, New Jersey
Post Date: Mar 30, 2022
Submitted By: Lloyd Miller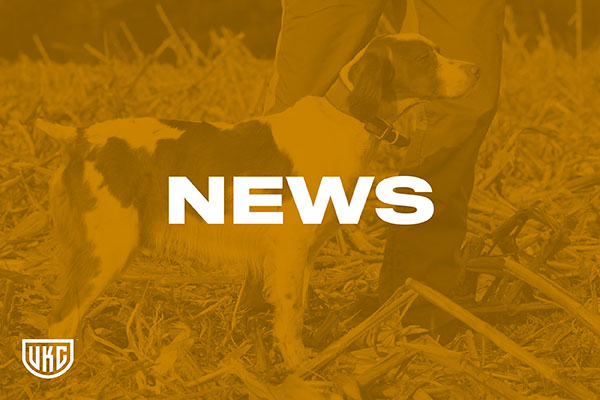 The 2022 Garden State Shooting Dog Classics hosted by the English Setter Club of America were held March 21-27 at the Greenwood Wildlife Management Area in Lacey Twp., N. J.
The Garden State Open Shooting Dog Classic with19 entries was judged by John Frank of Medford, NJ and Don Jolly Jr. of Chatsworth, N. J.
Emerging the winner was Ravenwood Throwing Smoke, white and black pointer male, owned by Joseph Cincotta of Stockton, NJ. Taking the second spot was Limbsmoke Skeet Rock, eight-year-old setter male, owned by Lloyd B. Miller of Bensalem, PA. Both the 1st and 2nd place dogs were ably handled by Matt Basilone of Pittsgrove, NJ. Third place went to Miller's Unbridled Forever, eight-year-old pointer male, owned by Great River Kennels and Neil Walker and handled by Brian Sanchez of Central Islip, NY.
Judging the 28 dog Garden State Amateur Shooting Dog Classic were Jeffrey Drogin of New York, N. Y., and Joseph Buchanan of Brick, N. J. Taking the top spot with another excellent performance this week was Miller's Unbridled Forever handled by Brian Sanchez. Second place went to Nottingham's Storm Warning, white and orange pointer male, owned and handled by Roger Dvorak of Elkton, Md. Third place was Backcountry Missy, white and orange pointer female, owned and handled by Chris Catanzarite of Scenery Hill, Pa.
A full report to follow.