Location: Ionia, Michigan
Post Date: Apr 26, 2022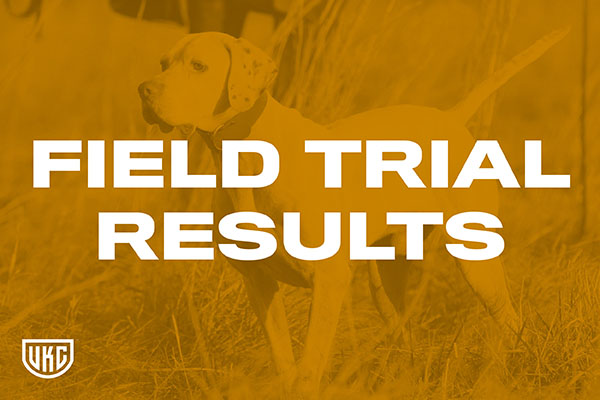 Ionia, Mich. - Reedy Creek Dial Tone, a pointer male handled by Mike Tracy of Pennsylvania, and owned by Joe McHugh of Georgia, won the 42nd running of the Michigan Open Shooting Dog Championship at the Ionia Recreational Area.
Thunder Bolt's Storm, pointer female under the whistle of Shawn Kinkelaar of Illinois and scouted and owned by Dr. Tom Jackson of Indiana took the runner-up position. The trial ran from April 18th to the 21st.
A total of 32 dogs were judged by a pair of consummate professionals - Jeff Haggis came down from Ontario Canada and was joined by Tim McClurg of Ohio.
In the Derby, JN Bolt Action handled by Shawn Kinkelaar was the winner with Waybetter taking runner-up under the guidance of Mike Tracy.
A more detailed report by Al Mannes is being prepared.