Event: Midwest Vizsla Futurity
Result: Vizsla Club of Illinois
Location: Chandlerville, Illinois
Post Date: Jun 23, 2022
Submitted By: Chad Chadwell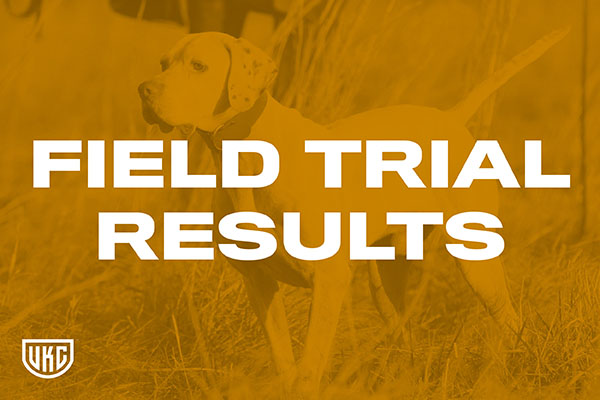 The Midwest Vizsla Futurity was held again at the Jim Edgar Panther Creek grounds near Athens, Ill., on Friday, March 25. Early spring weather in Central Illinois is sometimes challenging for both animals and humans, and this year was no exception.
Temperatures were good for running dogs with highs in the mid 50s. However, recent rains caused very soggy conditions for both dogs and horses and we had wind gusts to 30+ MPH.
We only had four dogs entered for this year's event and hope and encourage Vizsla breeders to nominate litters and re-nominate individual dogs to again build our entries. The MVF is a chance to showcase the best in our breed on pristine grounds. We look forward to hosting more dogs at this event going forward.
The 30-minute out-and-back course had large open fields where the judges could watch the dogs stretch out and good objectives for watching bird dog. All four entries ran a good race and all had bird contacts.
The placements are as follows.
Chandlerville, Ill., March 25 - One Course
Judges: Jeffrey Stanton and Jeffrey Wallace
MIDWEST VIZSLA FUTURITY -4 Vizslas
1st-SHILOH'S KAXO MINDIOLA, 1697078, male, by Shilohs Roscoe-Shiloh's Alice in Wonderland. Kyle Mandiola, owner; Robert Tomczak, handler.
2d-SHILOH'S COPPER, 1697077, male, by Shilohs Roscoe-Shiloh's N F Three Pete. Jay Maher, owner; Robert Tomczak, handler.