Result: Cove Creek Field Trial Club
Location: Bedford County, Pennsylvania
Post Date: Jul 30, 2022
Submitted By: Bruce Mueller
It was under mostly sunny skis on April 16 when the Cove Creek Field Trial Club held its second field trial. This one-day amateur event drew 28 dogs, 10 puppies and 18 shooting dogs. The event site was PA Game Game Lands #97, "Biddle Place" that holds ample cover for this quail trial. The single course turned through terrain managed for pheasant hunting but has edges known to hold spring woodcock. Land Management Group Supervisor Jonathan Zuck of the PA Game Commission and his crew of habitat managers has continued to improve the grounds.
The old stone fences showed evidence of recent "brontosaurus machine" used to control perches the avian predators use. I was told that next year the area is slated for a control burn of the fields. We had a visit from WCO Elliot and Adams. After doing their due diligence we engaged in a discussion of field trials. Neither WCO had experienced a trial and during the brief discussion they were able to watch a dog lock up on a bird and see the handler go in for the flush. A positive experience.
We cannot have such events if it were not for sponsors like U. S. Complete Shooting Dog Association and Purina. They provided us with support and food coupons for the event. We had great participation from "members" who help organize, collaborate lay out our course, plant birds be available to help wherever needed. Eric Locher, Jeff Keller, and Brad May provided the help we needed.
The puppies began the day at 8:00 a.m. under the judgement of Carlos Escalante of Pittsburgh, Pa., and Nick Blackley of Reynoldsville, Pa. Our judges awarded Ellie Mae a setter female owned and handled by Less Bressler. She made an impressive cast that caught the eyes of both judges. Chuck, a pointer male owned and handled by Eric Munden was awarded second with an attractive run with style. The third place dog was Mannie, an Irish setter female owned and handled by Al Fazenbaker. Mannie is a flashy quick moving dog that has a bright future.
After the announcements were made the shooting dogs began. Our judges were a husband wife team, Eric and Krysta Munden. They are wo very capable judges and felt fortunate that they were able to evaluate the dogs.
As stated previously, the grounds have habitat more suited for pheasants, but there are woodcock, and the edges are where the quail were planted. Most of the dogs were able to turn with the handlers along the course. Some of the dogs would bury themselves into the edge cover where only bells could be heard. Others made impressive casts that were seen by all walking along. Our judges selected Blue Ribbon Harper a pointer female owned and handled by Martin Festa as our winner. Harper made impressive casts and on her last move was found standing a bird after a bit of scouting. Our runner-up was Rye, Cal Peak Hundreth Meridian, a pointer male owned and handled by Sarah Gomes. Rye is a big strong dog that moved well and stood his birds with style. Third place was Double Deuce Oscar a pointer male owned and handled by Doug McMillan. Oscar's run was without mistakes and handled well for Doug.
Bedford County, Pa., April 16 - One Course
Judges: Nick Blackley and Carlos Escalante
AMATEUR PUPPY - 4 Pointers, 4 Setters and 2 Irish Setters
1st--LESLIE'S ELLI MAE, 1697969, setter female, by Grouse River Rocken Roll-Grouse River Patti Cake. Leslie Bressler, owner and handler.
2d-WILDLAND HIDE THE WINE, 1697105, pointer male, by Double Deuce Zeke-Beaver Meadow Rose. Eric Munden, owner and handler.
3d-C C SPIRIT OF MARNOC, 1697073, Irish setter female, by Come Back Trump-Come Back Little Bit. Al Fazenbaker, owner and handler.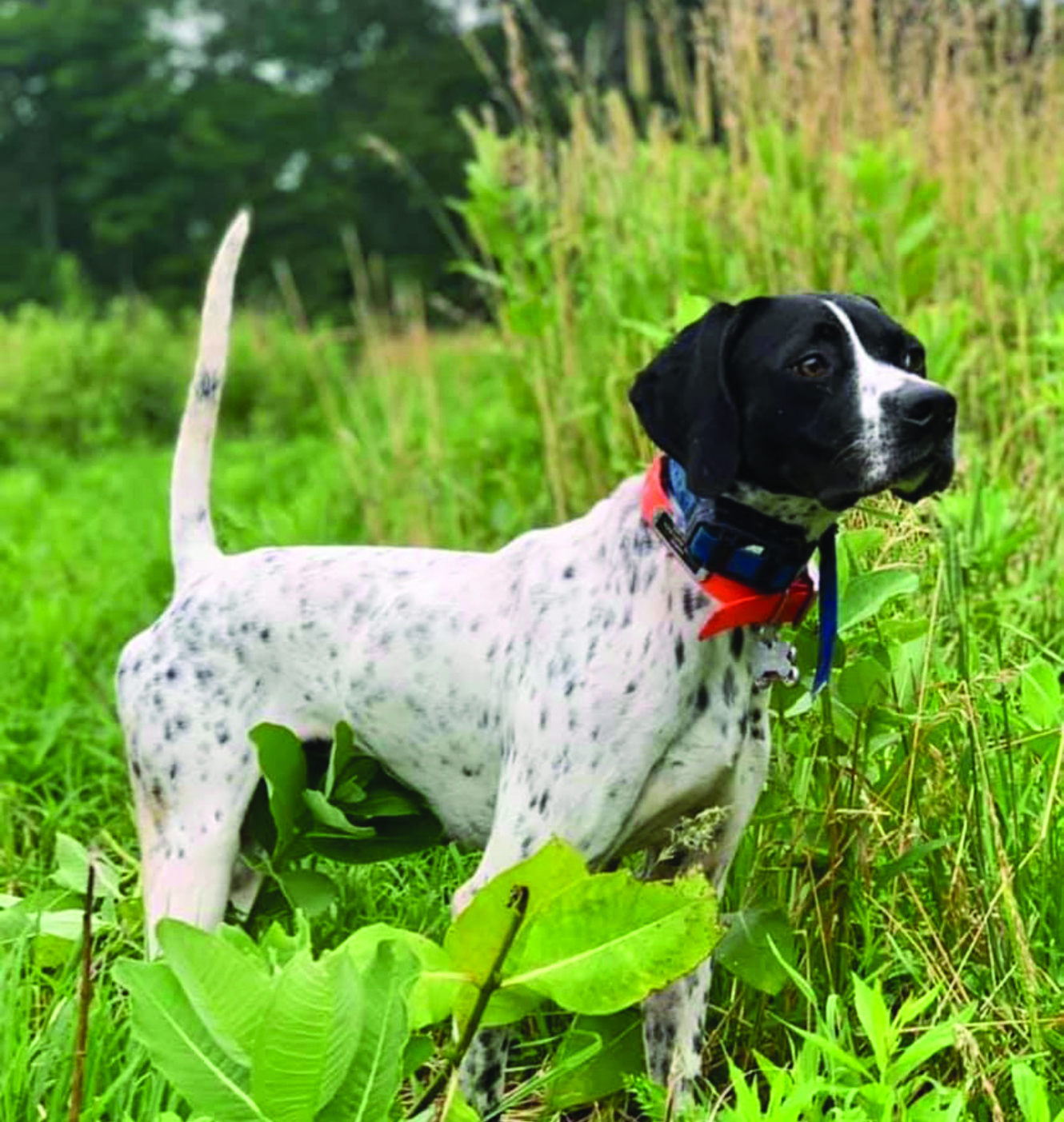 Blue Ribbon's Harper Bella First in the Amateur Shooting Dog Stake
Judges: Eric Munden and Krysta Munden
AMATEUR SHOOTING DOG - 4 Pointers, 12 Setters and 1 Irish Setter
1st--BLUE RIBBON'S HARPER BELLA, 1682768, pointer female, by Bud of Piney Woods-Blue Ribbon Bella. Martin Festa, owner and handler.
2d-CAL PEAK HUNDREDTH MERIDIAN, 1671286, pointer male, by Cover Change Search Engine-Sandland Dolly P. Sarah Gomes, owner and handler.
3d-DOUBLE DEUCE OSCAR, 1677854, pointer male, by Cover Charge Search Engine-Double Deuce Molly. Douglas E. McMillen, Jr., owner and handler.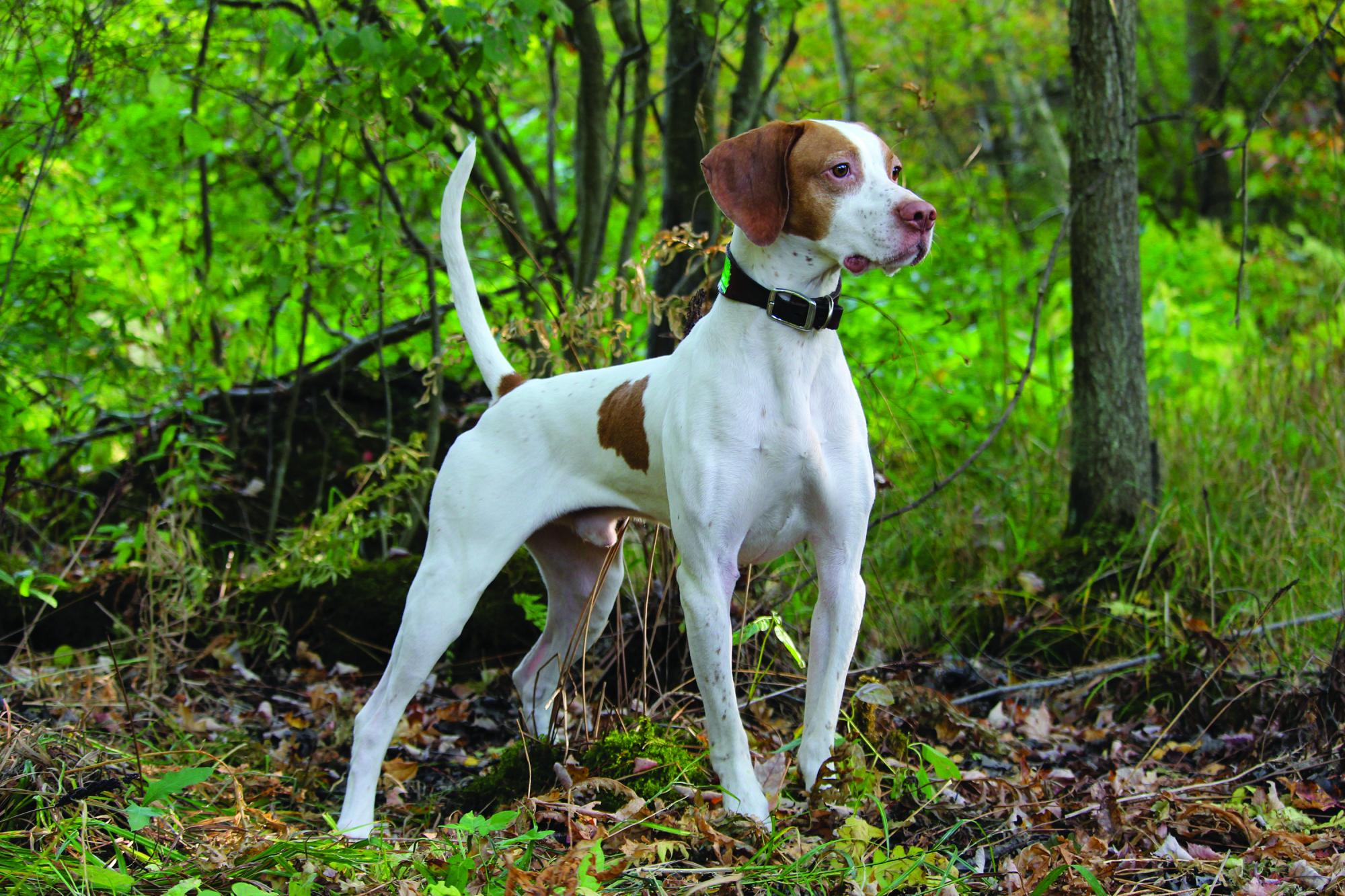 Cal Peak Hundredth Meridian Second in the Amateur Shooting Dog Stake