Event: Miller's Heat Seeker Wins Title, Erin's Big Casino named Runner-up of the
Result: Northeastern Open Championship
Location: East Windsor, Connecticut
Post Date: Oct 17, 2022
Submitted By: Tom Gates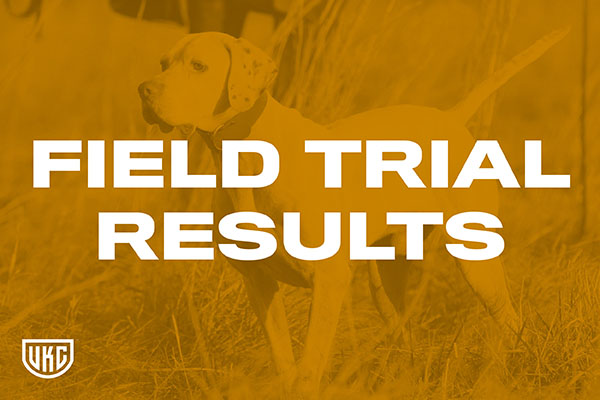 The Northeastern Open Championship was concluded on October 13th at the Dr. John Flaherty Field Trial Area in East Windsor, Conn.
The Judges named Miller's Heat Seeker, pointer male white, orange and ticked champion and Erin's Big Casino, setter male, white, black, tan and ticked runner-up.
George Tracy handled the champion for owners Bill and Muriel Primm, Jack and Fran Miller and Dennis Hood. Miller's Heat Seeker logged 6 picture perfect finds and a spectacular race in a field of 45 top dogs.
Runner-up Erin's Big Casino was handled by Michael Tracy for owner Paul Berdiner. The handsome setter male also carded six stylish finds and a huge race.
Judges for the event were Tom Tracy of Lebanon, Conn., and Tom Stargell of Scottsville, Va.
A full report to follow.