Result: National Prairie Chicken Shooting Dog Championship
Location: Bancroft, Wisconsin
Post Date: Oct 17, 2022
Submitted By: Ed Liermann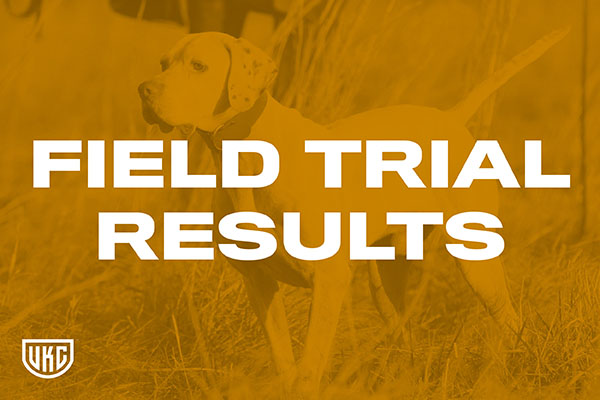 The 2022 National Prairie Chicken Shooting Dog Championship started as scheduled on September 23 with an entry of 24 dogs.
Emerging as the new National Champion with a powerful forward race, 3 nice finds and 3 backs was Confident Nation, pointer male, whitei and orange ticked, owned and handled by Scott Jordan of Grant, Minn.
B G K'S Luke, pointer male, white, orange and ticked, owned and handled by Jarret Bell of Troy, Mo., claimed runner-up with a strong classy forward race and 2 nice finds.
Judges were as advertised.
Full write up to follow.