Welcome To The New Look!
March 23, 2022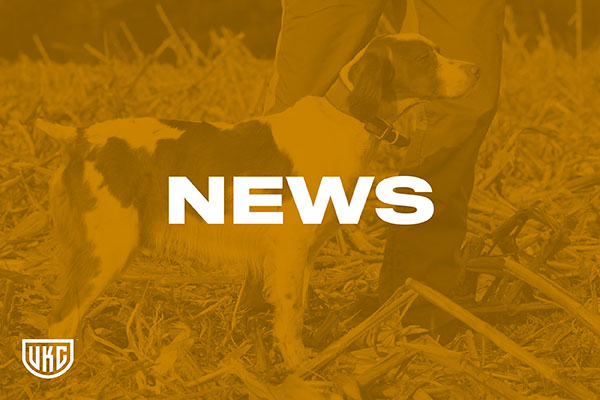 You are now on the new official American Field website.
Please explore and reach out with any questions if there's something you are having a tough time locating.
You will notice a new look while still having much of the same capability of the previous site. There is also notably adjusted functionality in other areas, such as an Archive for News and viewable pages for Results. Search like you used to or simply scroll back to find older content. The altered interface is entirely mobile friendly, making browsing from your phone quite convenient.
We know results and upcoming event information is of primary importance to you. To provide the most information possible, we have removed the payment requirement and any additional steps that block your access to event information. You will notice that all content is provided on this website at no cost. No more remembering a log-in when what you really want is a quick way to access information and the field trial reports you care about.
Breaking News
If you were a user who did have a paid log-in to the prior version of the website, we knew that being "in the know" mattered deeply to you. As a service to you, we have migrated those user accounts to print subscription accounts. That's right--at no additional cost or hassle, we have you on the books to receive the all-new PRINT newsletter, called UKC Field, each month until that deactivated account reaches its expiration. In fact, the most recent issue should be arriving to your door any day now. Keep an eye out!
(If you were not a paid user but want to be on the subscription list moving forward, subscribe today through the UKC online shop)
Why the website change?
The field trial community is firmly established, fast-paced, and well adept at hosting top-notch events, all while utilizing the prior website. Why the change? There were a few catalysts at play here.
UKC of course always fervently pursues the goal of providing all competitors in UKC sports and programs the best tools, most easily accessible information, and turnkey experience in all facets of their UKC interactions. After our acquisition of American Field, we knew we wanted to be a support system and add value to the field trial world wherever it might be needed.
That said, completely turning the old website on its head was not the first item on our to-do list. At least not initially. The prior website was far ahead of its era and stood the test of time for many years. That infrastructure became the go-to platform for trusted, official information in a hurry. In short, it worked just fine for certain tasks. However, with time, required yet inoperable adjustments to programming and limited server capabilities began to wear on the functionality and also the ability of the existing web host platform to offer continued service. We knew we needed to put together a replacement, and fast, or the field trial community might go dark.
We know there's still a lot more work to be done--there are helpful tools not yet available that you would love to see, which will remain high priority for implementation in the coming months. Looking forward, we endeavor to offer even more than added tools. For starters, this update is not necessarily the long-term end result. UKC will see to it that the website will be what the field trial community needs from it. Yesterday, it was the old website. Today and for a while, it's the version you are seeing. In the future? It will continue to evolve.
We are confident today's version of the site offers easy access and all the core news that is important to the sport. We're also confident we didn't think of everything, so we appreciate your patience as alterations occur and additions are made.
Here are some suggested areas to check out:
To find upcoming events, go to the Calendar
To find field trial reports, go to the Results section
For additional reading and general updates, always keep an eye on the News section
An official entity of United Kennel Club (UKC), the American Field legacy, mission, and Field Dog Stud Book certified pedigree database is carefully managed by UKC for the continued betterment of field trial dogs. UKC is committed to the American Field community, and all hunters, breeders, clubs, associations, and participants.
Back to American Field News >